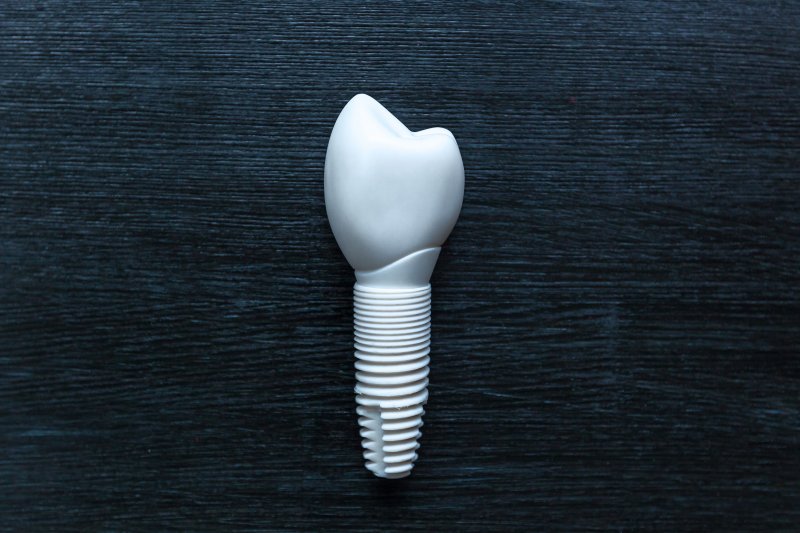 If you're considering permanent prosthetics to replace your missing teeth, you may be wondering if titanium or zirconia dental implants are better. While each provides unique benefits, there are many aspects of the latter that can be quite appealing. Before you make your decision, read on to discover the advantages zirconia implants provide and why they're a viable alternative to titanium.
What Are the Benefits of Zirconia Dental Implants?
Many patients are under the impression that the only material used to create dental implants in Worcester is titanium. While it is most popular and widely used, there is another solution that offers optimal stability, functionality, and the same long-lasting results – zirconia.
Here are just a few of the many benefits that come with these unique prosthetics:
Optimal Fusing With the Bone: Titanium isn't the only material that is known for its smooth integration with the jawbone. Zirconia fuses just as well and allows for the soft tissues nearby to remain healthy.
Pleasing Aesthetic: Because zirconia dental implants are white, you cannot see them through the gum tissue once they're permanent in place. This creates a beautiful, natural aesthetic that is not hindered by metal over time.
Less Likely for Plaque to Accumulate: Zirconia implants are smoother than titanium, which makes it hard for plaque to accumulate. Because there is nothing for these particles to latch onto, there's a good chance you'll maintain better oral health as a result.
Minimize Allergic Reactions: Zirconia is a hypoallergenic material. What this means is that when placed, you're less likely to experience allergies or sensitivities to the material, making for a more pleasant experience that lowers your risk of implant failure.
Which One Should I Choose: Titanium or Zirconia?
Although zirconia dental implants are not as common and fewer dentists offer them in-house, it doesn't mean titanium is your only option. Finding a periodontist in Worcester who provides these prosthetics is worth the time and effort, especially if you want to take advantage of the above-mentioned benefits.
Titanium does offer some great benefits, as it is highly durable, strong, and often costs less than zirconia implants. However, if you're concerned about the potential aesthetics associated with your new smile as well as maintaining better oral hygiene, you can't go wrong with zirconia.
You and your dental implant provider in Worcester will discuss your options during your initial consultation, so do not be afraid to speak up and express any concerns. Receiving clarification will ensure you have the necessary information to make the right decision for your future smile.
About the Practice
At Handsman & Haddad Periodontics, P.C., we are specialists in periodontal care. Not only can Dr. David Handsman and Dr. Todd Jenny recommend viable treatment options to replace missing teeth, but they can give you back your appearance and confidence with the help of dental implants. With the help of advanced technology and equipment, they can produce life-changing outcomes that will leave you with a fully functional smile. Contact us at (508) 753-5444 to request an appointment if you are suffering from tooth loss and want to learn more about dental implants.