Bone Grafting in Worcester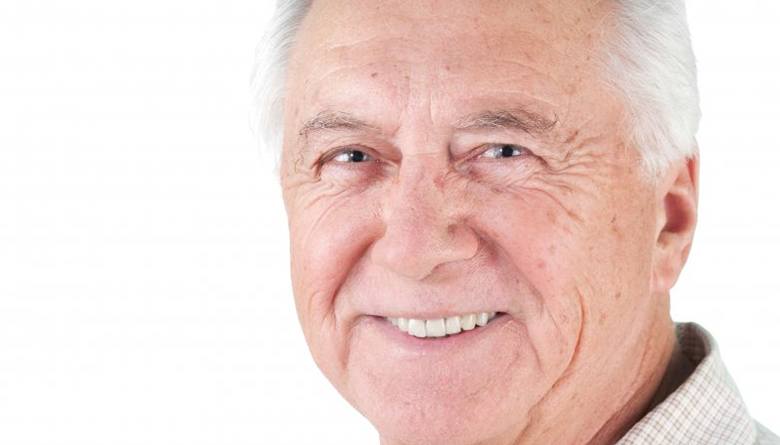 If you really examine your smile you'll see that there's quite a bit more than just teeth. Yes, an attractive smile needs healthy teeth, but there must also be healthy gums and jawbone to hold your teeth in place. If you lose a tooth because of severe decay, gum disease, traumatic injury or extraction, then bone and tissue begins to recede. A tooth replacement—whether you choose a dental implant, partial or denture—needs sufficient jawbone. That's why bone grafting in Worcester may be necessary.
What is a Bone Graft?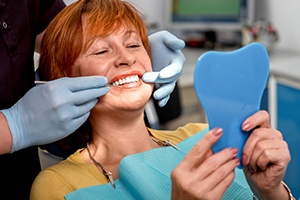 A bone graft is not only used in the case of tooth loss. Rather, this surgical procedure is generally used to fix problems with bones or joints throughout the body. Bone grafting—which is essentially the transplantation of bone tissue—may be needed to repair injured bones and problem joints or to grow bone around an implanted device, such as a knee or hip replacement. In the case of a missing tooth, a bone graft adds bone tissue in order to stabilize a dental implant.
Bone Graft After Tooth Loss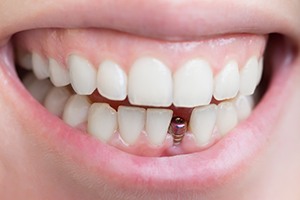 If you have been missing one or more teeth for some time, then there's a good chance bone resorption has occurred. This means that bone tissue has deteriorated because of a lack of stimulation. The roots of your teeth stimulate the bone every time you bite and chew. In their absence, bone simply melts away.
In this case, the periodontist in Worcester may surgically remove a small piece of bone from another area of your mouth in order to rebuild the lost bone. Freeze dried bone from a cadaver may be used as well.
Bone Graft After Tooth Extraction
If a tooth was pulled, then we may need to fill the extraction site with freeze-dried human bone granules. The site is then covered with a thin membrane and stitched closed. Healing takes about four to six weeks. If you are planning to replace missing teeth with a full or partial denture, treatment can begin. However, if you would like dental implants or implant-retained dentures, healing requires four to six months before the new bone tissue will be ready to hold and support an implant.
The Benefits of Bone Grafting
After bone graft surgery in Worcester, you will have sufficient bone volume and density at the site where there was bone loss. Even if you are missing just one tooth, your appearance and oral health can be drastically affected. With bone grafting, you'll have more viable options for tooth replacement that will help you maintain good oral health and an attractive smile.
Our doctors are committed to your successful bone graft surgery. The office is fully equipped with the latest technology and sedation techniques in order to ensure your comfort and safety during any periodontal procedure.
Bone Grafting FAQs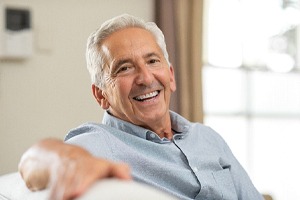 If you have been missing one or more teeth for some time, then there's a good chance bone resorption has occurred. This means that bone tissue has deteriorated because of a lack of stimulation. The roots of your teeth stimulate the bone every time you bite and chew. In their absence, bone simply melts away.
To replace missing teeth, patients now have a wide array of options to choose from. Because dental implants are quickly becoming one of the most popular solutions for tooth replacement, it often requires bone grafting in Worcester to successfully complete. As you navigate the process of determining how best to restore your smile, the team at Handsman & Haddad Periodontics, P.C. are here to answer many of the most frequently asked questions about bone grafting. Should you inquire more about the process or wish to schedule a consultation with a member of our team, contact us today.
Does it hurt to have a bone graft?
As a surgical procedure, it should come as no surprise that your gums may feel sore afterward. This is because our team will need to make a small incision in your gums to place the bone minerals. Fortunately, the discomfort dissipates over time, and you can use an over-the-counter pain reliever and/or an ice pack or cold compress to minimize soreness.
What can happen if a tooth is extracted and I don't get a bone graft immediately?
No matter why it is necessary for you to have a tooth extracted (i.e. poor oral health, gum disease, serious trauma), it is always best to have a bone graft performed immediately following the extraction. However, if you decide to forgo the bone graft until later, the bone may heal on its own, but it may not heal in a way that is conducive for dental implants.
Should the area surrounding the vacated socket collapse, you can lose some of the height and width of your bone, making it much more difficult to place an implant in the future.
Will I receive any form of sedation for a bone graft?
At our office, your periodontist in Worcester will discuss your desire for sedation during your scheduled consultation. Offering both oral conscious and IV sedation methods, you and one of our highly qualified team members will determine which is best for your needs. This will ensure that on the day of your procedure, you feel completely relaxed and comfortable throughout your visit.
How safe is it to have a bone graft?
There are very few risks associated with a bone graft, especially if the minerals used come from your own body. In most cases, our team will use bone from another area of your mouth or freeze-dried bone from a cadaver.
In rare situations, a patient can develop an infection, but this is highly unlikely, as your periodontist will likely provide antibiotics to combat any possible infection that could develop.
Will my body, in any way, reject the materials placed during a bone graft?
Although highly unlikely, it is possible for your body to reject the bone graft if any of the following happens:
Infection occurs because of poor oral hygiene or exposure to harmful germs/bacteria
Your body dissolves the bone graft quicker than it allows for healing. This will often result in a second bone graft
The body simply does not accept the graft and will require the removal of any remaining minerals before allowing the body to heal. A second attempt for a bone grafting technique can be reconsidered at a later date.