Dental Implant Failure & Salvage – Worcester, MA
Reclaiming Your Smile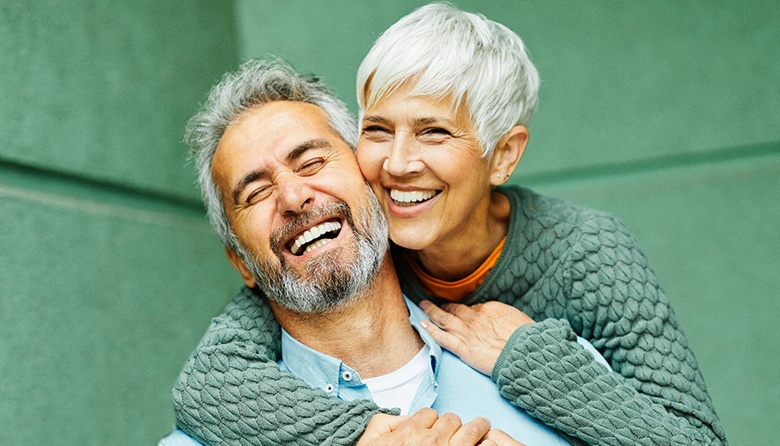 Dental implant salvage is not something you hear about often. The reason is that there is such a high success rate for patients who receive dental implants to replace their missing teeth. With more than 95% of cases proving effective, it's highly unlikely that any problems will arise. But the last 5% may cause you to wonder what can happen should a failed dental implant occur. At Handsman & Haddad Periodontics, our team is ready to provide safe and effective solutions that are designed to save implant smiles. Call us today to learn more about what we can do to help you regain confidence in your prosthetics.
Why Do Dental Implants Fail?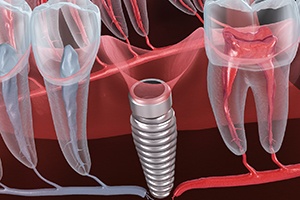 When it comes to the failure of a dental implant, it is likely due to one of the following reasons:
Peri-implantitis
A weakened immune system
Improper placement
Facial trauma
Failed osseointegration
Choosing someone skilled and qualified to perform dental implant placement is essential, especially since much of your success is determined by their ability to correctly place and position each post. However, apart from finding the right professional to complete the work, your commitment to optimal oral health is just as important and can be just as devastating.
Symptoms of Failed Dental Implants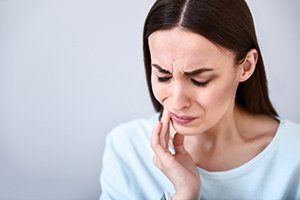 If you're unsure what you should look for when it comes to failed dental implants, here are a few symptoms to keep an eye on:
The dental implant feels loose
Pus forms on the gums near the implant
You have difficulty eating or biting down
There is swelling or bleeding near the implant
You experience discomfort that doesn't dissipate after surgery
How Dental Implant Salvage Works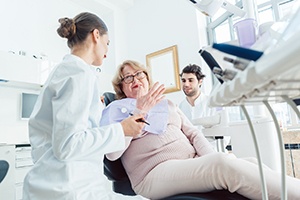 How failed dental implants are treated is ultimately dependent on what is causing them to fail in the first place. Because peri-implantitis is a leading cause of implant failure, it is necessary that our team address this disease that is quite common to regular gum disease. And because jawbone deterioration may occur as a result, we may also suggest additional bone grafting to build up the density within your jawbone. If we can do this without removing your implant, we will, but there is no guarantee.
If facial trauma, failed osseointegration, or improper placement are the reasons, we'll likely need to remove the implant and allow the gum tissues to heal before attempting to reinsert new dental implants.
The same can also be said if you have an autoimmune disorder or condition that prevents dental implant success. However, in this case, you will need to work closely with your local physician to determine a solution that will allow you to better manage your condition while also enjoying the benefits of dental implants.