Meet Our Worcester, MA Dental Team
Ann Wynn
Registered Dental Assistant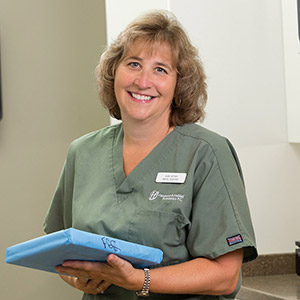 For more than three decades, Ann has been helping Massachusetts residents smile. Our patients have experienced her outstanding care since 2006, and her kindness and attention to detail at chairside make her a patient favorite. A Boylston, MA native, Ann graduated from Algonquin Regional High School, and earned her radiology certification at Tuft's University. She is licensed by the state of Massachusetts as a dental assistant, and is CPR certified.
Outside the office, Ann is happily married with 2 grown sons and 2 grandchildren. She loves spending time with family, friends and her dog Bayley. Ann especially enjoys boating, reading, traveling, and playing with her grandchildren. Whenever she has an opportunity, Ann enjoys traveling. She's visited Australia, England, and the Caribbean. Of all the places she's traveled, Ann may just love Disney World the best.
Elesha Goodwin
Registered Dental Assistant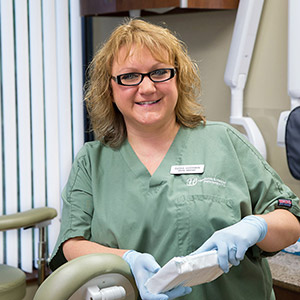 Elesha has enjoyed helping patients feel better about their smiles for more than twenty years, and we were happy to welcome her to our Worcester, MA practice in 2011. Elesha studied at Worcester Technical Institute, holds her CPR certification, and is licensed by both the state of Massachusetts and the Dental Assisting National Board.
Elesha is happily married with two adult children and one handsome grandson. She loves reading, camping, cooking, and baking. If you ask nicely, you may even convince Elesha to decorate the cake for your next special occasion.
Jennifer Machado
Registered Dental Assistant
Since 2013, Jennifer has been helping our patients brighten their smiles. Originally from Manati, Puerto Rico, Jennifer graduated from Federico Quinones High School, and studied dental assisting at the American Career Institute. Jennifer is certified in CPR and radiology.
In her free time, Jennifer loves being with her husband, and two children. She especially enjoys singing karaoke, and dancing salsa and merengue.
Jill Congdon
Registered Dental Hygienist & Program Outreach Coordinator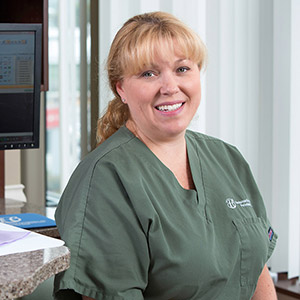 Since 2002, Jill has helped our patients achieve optimal oral health by providing thorough dental cleanings. She prides herself on treating every patient with superior care and getting to know them personally. Jill earned an AS in dental hygiene from Quinsigamond Community College, and a BS in natural science from Worcester State University. She is a certified public health dental hygienist, a member of the American Dental Hygienists Association, and holds anesthesia administration and CPR permits.
We'd like to congratulate Jill on being named the 2015 Worcester district hygienist of the year!
Jill has been happily married since 2004. She and her husband, Kevin have two wonderful children, Kirsten and Charlie. Jill and her family are devoted Patriots football and Red Sox baseball fans, and they love to travel. Jill has visited Cambodia, Egypt, Vietnam, and Thailand. Jill volunteers teaching dental hygiene to children and is also an advocate for young people in the community.
Tricia Draleaus
Registered Dental Hygienist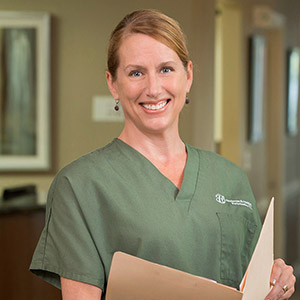 For nearly a decade, Tricia has helped our patients feel at ease and receive quality dental care. Tricia studied at the Burdett School of Design, and studied dental hygiene at Quinsigamond Community College. She holds certifications in CPR and local anesthesia.
Tricia is married, and she and her husband have one lovely daughter, Audrey. She enjoys horseback riding, hiking, kayaking, and spending time with family and friends.
Autumn Ciummei-Jones
Administrator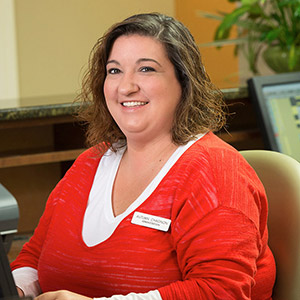 Autumn joined the dental industry in 2001, and has been with our practice since 2014. Autumn loves learning about the dental field and has completed numerous continuing education courses through the Massachusetts Dental Society including training in areas such as dental insurance, treatment planning, case acceptance, customer service, and patient needs. Autumn is happily married with children and a cat. In her spare time she enjoys reading, cooking and spending time with her family and friends.
Patricia McCorkle
Administrator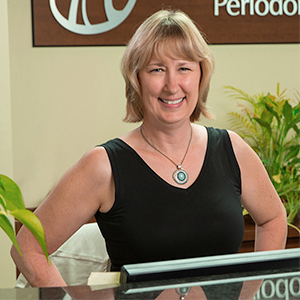 For more than 30 years, Patricia has worked with patients to get the care they want and need. Her contagious smile has been spreading through our Worcester, MA practice since 2002. Patricia is a graduate of the Mantachusett Regional Vocational Technical School, and she strives every day to help patients get the quality care they need.
When she can, Patricia loves spending time with her two children, gardening, reading and traveling.
Chiara Atkins
Administrator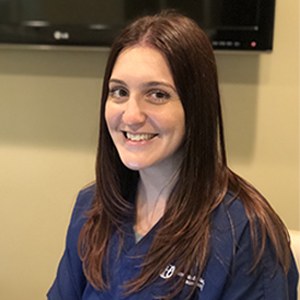 Chiara may be relatively new to our team, but she's been working in the dental field for over a decade now. She studied at the Porter and Chester Institute and is a Registered Dental Assistant in addition to her administrative expertise. Today, what she enjoys most about her job is being able to provide patients with quality care! Interacting with people over the phone and in-person is always so rewarding, especially since she's one of the first team members they see when arriving for a first visit.
Chiara is happily married and has a little boy who is her whole world. She's excited to expand her family in the future! The majority of her extended family resides in Italy, and she does her best to visit every couple of years. As for personal hobbies, she likes going to the beach, traveling, and (of course) spending quality time with loved ones.
Lisa Abramo
Registered Dental Assistant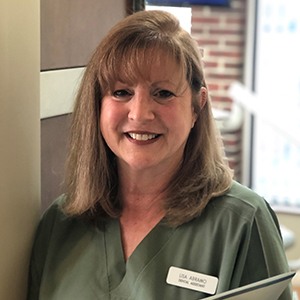 Lisa comes to Handsman & Haddad with more than thirty years of experience in maxillofacial and periodontal surgery. After attending Stoneham High School, Lisa went on to study at Boston University Henry M. Goldman School Dental Medicine in the dental assisting and the oral surgery programs. She is licensed by the State of Massachusetts as a dental assistant and holds certification in CPR and basic life support for healthcare providers with AED training. She is also radiology certified.
Lisa has been happily married for 30 years and has two grown sons and two loving cats. In her spare time, she enjoys cooking, gardening, walking, volunteer work and spending time with her family at the ocean and vacationing in Boothbay Harbor.
Danielle ("Dani") Lincoln
Dental Assistant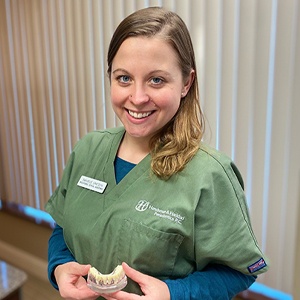 Dani has been working in the dental world for nearly a decade so far. She studied at the New England Dental Assistant School and also completed her radiology certification at Tuft's University. Today, what she likes most about her position is getting to build a rapport with patients with making their visits as enjoyable as possible. She always goes the extra mile to help them feel comfortable, educate them, and guide them smoothly through their care!
Away from work, Dani spends plenty of quality time with her son Anthony (who goes by Tony). As for personal hobbies, she likes to go running, exercise at the gym, play tennis, camp, and visit the ocean.
Kizzy Handsman
Certified Dental Assistant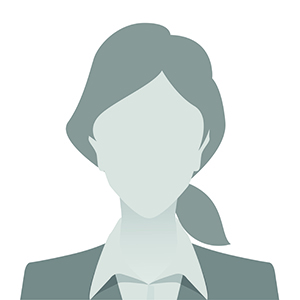 Kizzy has an impressive 25+ years of experience in the world of dentistry, and 15 have been spent right here at our office! Throughout her time with our practice, her favorite part of her job has remained the same: helping people. A Worcester native, she completed her studies at QCC and Worcester Technical Institute.
Kizzy is a wife and mother of four wonderful children. Some of her favorite things to do in her free time include cooking, working out, lifting weights, and hanging out with friends!
Carolyn Kinell
Admin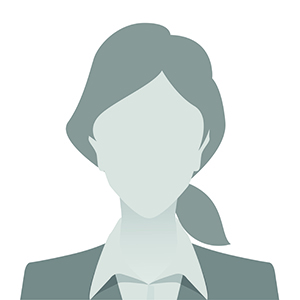 Carolyn entered the field of dentistry more than a decade ago. At the time, she worked as an RDA in endodontics and oral surgery. Before that, she completed her studies at Porter & Chester. Since joining our team, she has thoroughly enjoyed interacting with each of our patients and helping them have the truly phenomenal dental experience they deserve.
Carolyn's family is everything to her, which is why she loves spending her free time with her husband and son, as well as their pets. She feels very lucky that all of her relatives live close by – even her in-laws are in the same neighborhood!