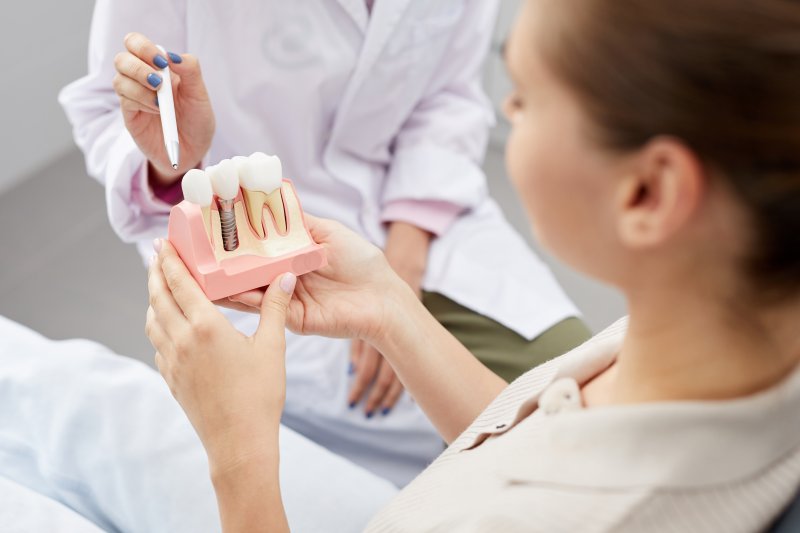 Are you considering dental implants to replace your missing teeth? These superior prosthetics make it possible to enjoy a beautiful, healthy smile for 30 years or longer as long as you remain committed to taking care of your new teeth. However, certain bad habits (i.e., tobacco use) can make it much more difficult for this type of treatment to be successful. If you think smoking and dental implants are not a bad idea, a local periodontist is here to explain why you can be left paying a lot for an unsuccessful procedure.
Can Smoking Affect Your Dental Implants?
Yes, smoking can and will affect your dental implants once they are surgically placed. The reason for this is that each time you inhale while smoking, the nicotine works to restrict blood flow to your gums. As a result, it weakens the body's immune system and makes it increasingly difficult to heal.
Because dental implants are surgically placed in the jawbone and require incisions to be made in the gums, it is necessary that osseointegration occur to allow for the implants to fuse with the bone and surrounding tissues. Unfortunately, if you smoke, this process is often delayed and may not even be fully successful because of your weakened immune system. Also, there is a heightened risk of infection and implant failure as a result.
---
Request an Appointment
---
Are Dental Implants Not Possible for Smokers?
While it is strongly encouraged that you cease smoking and tobacco use before receiving dental implants in Worcester, it may not always be easy to do so. Many patients have used smoking cessation programs with great success. If quitting smoking is not possible, reducing the amount one smokes is recommended. It is best if you do not smoke throughout the entire three months in which osseointegration can occur.
It's important to remember that even after your dental implants have healed, smoking can increase your risk for bone loss. If the jawbone deteriorates over time, this will put your permanent prosthetics in danger of failing.
Tips to Minimizing Implant Failure
Kicking the habit isn't always easy, and your periodontist understands that. But if you want to enjoy a better, healthier, and fully functional smile once again, you'll need to be mindful of which habits you adopt as well as those that you need to give up. Some helpful tips to ensure your new smile remains in place for potentially a lifetime include:
Smoking is not only bad for your oral and overall health, but it will make it much harder to live with permanent prosthetics. It's best to look for cessation resources to help you quit.
Drinking lots of water will help to keep your body hydrated and free of toxins that might affect your dental implants.
Getting plenty of exercise and eating a healthy diet can help to minimize your risk for diabetes, which can also increase your risk for dental implant failure.
Taking antibiotics prescribed by your dentist after implant placement can help to minimize the potential for infection.
Smoking is a hard habit to break, but if you remain diligent in your efforts, you'll be left with a healthier smile that looks and feels great and will remain with you for a lifetime.
About the Practice
At Handsman & Haddad Periodontics, P.C., we are specialists in periodontal care. Not only can Dr. David Handsman and Dr. Todd Jenny recommend viable treatment options to replace missing teeth, but they can give you back your appearance and confidence with the help of dental implants. With the help of advanced technology and equipment, they can produce life-changing outcomes that will leave you with a fully functional smile. Contact us at (508) 753-5444 to request an appointment if you are suffering from tooth loss and want to learn more about dental implants.