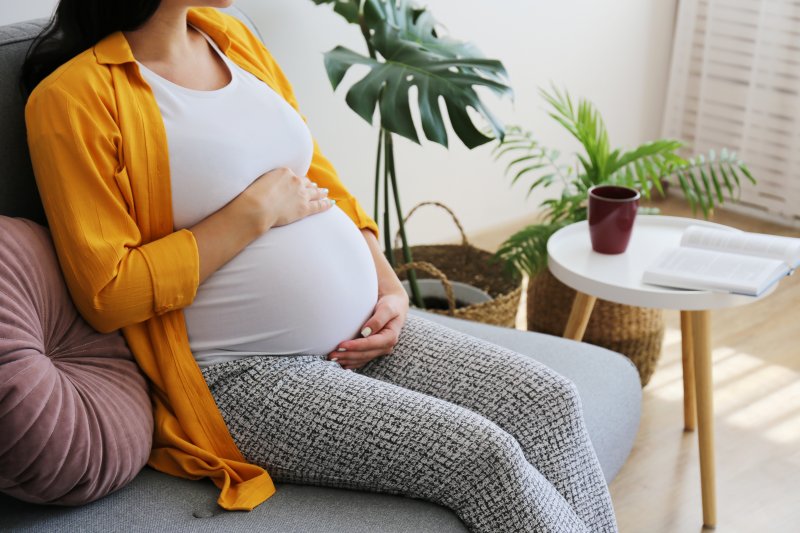 Pregnancy gingivitis is a real concern for women who are preparing to have a baby. The hormonal changes and nutrient deficiencies that can occur over nine months can often lead many women to develop swollen, bleeding gums. However, there are ways to minimize the risk. Here are four things you can do to keep your soft oral tissues healthy while waiting for your baby to arrive.
Adopt a Good Oral Hygiene Routine
Regular brushing, flossing, and rinsing are essential for better oral health, no matter if you are pregnant. However, if you are awaiting the arrival of your baby and want to avoid the effects of gingivitis, make sure you remain diligent when it comes to your oral hygiene routine. Twice a day, you'll need to make time to care for your smile. Not only is it beneficial for you but also for your baby. When an infection develops inside the mouth, it can negatively impact the little one inside you, so make sure you don't skip out on your morning and evening dental routines.
Incorporate Healthy Foods Into Your Diet
You may be craving sweets and carbs, but while pregnant, it's best if you incorporate healthier options into your daily diet. These include leafy greens, fruits, vegetables, dairy, and whole grains. Not only will they raise the amount of nutrients going into your body, but they help to stave off gum disease and tooth decay – two things that can negatively affect both you and your baby.
Keep Regular Dental Appointments
Your dentist should remain informed about your oral health as well as your pregnancy, so do not forgo your six-month appointments. You'll need to make sure you alert your dental team to your current situation so that appropriate measures are taken to keep you and your child safe during visits. These regular appointments, however, allow your dentist to check for any signs of early decay, disease, infection, or damage. If anything is found, necessary treatment can be provided.
Minimize Swelling with Sea Salt
If you do experience the earliest stage of gum disease – gingivitis – make sure to start gargling with sea salt. Not only does this minimize inflammation, but it also works to heal the gums and prevent bleeding over time. All you need to do is pour one teaspoon of sea salt into one cup of warm water. Once you swish the mixture in your mouth, spit it out and repeat the process several times.
Being pregnant and dealing with gingivitis does not have to be your reality. Take the appropriate steps and speak to your dentist about what you can do to protect your gums and your baby.
About the Practice
At Handsman & Haddad Periodontics, P.C., we are specialists in periodontal care. Not only can Dr. David Handsman and Dr. Todd Jenny implement available treatments to combat gum disease, but they can also help you minimize your risk through optimal oral hygiene practices and regular dental care. Contact us at (508) 753-5444 to schedule an appointment.