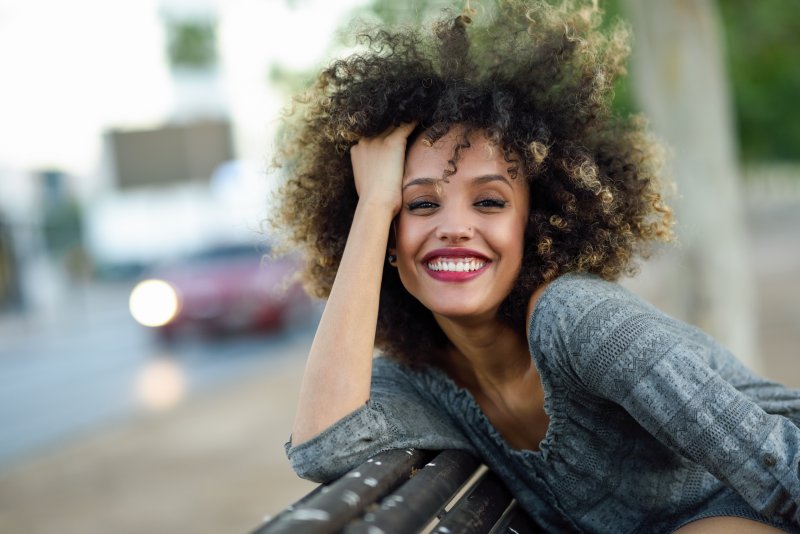 You might think treating a gummy smile is impossible. After all, aren't most dental services designed to fix teeth? While this isn't entirely untrue, research and advancements in the field now make it possible to reduce excess tissues, ultimately improving the look of your gums. Read on to discover how a skilled periodontist in your area can apply porcelain veneers and other safe and effective techniques to give you the smile of your dreams.
Gum Recontouring/Crown Lengthening
When too much gum tissue exists around teeth, it can be helpful for a periodontist to perform what is referred to as gum recontouring or crown lengthening. By removing excess gum tissue, a more even and balance gumline can appear. It also lengthens your teeth, showing off more of your natural tooth structure. This can be extremely helpful if you require a custom restoration (i.e., dental crown) to address decay, or if you simply prefer to embrace a more uniform and beautiful appearance.
Porcelain Veneers
In working closely with a trusted dentist, you can also receive porcelain veneers after undergoing gum recontouring. This can help to elongate your teeth, causing them to look more natural than before. By having customized thin sheaths of porcelain created to fit your teeth, they can be placed in the correct position next to your gumline, creating a natural look and comfortable fit. Many patients who opt for this solution may have excessive wear and tear to their teeth in addition to possessing a "gummy smile," so porcelain veneers can be a viable and effective way to transform and improve your aesthetics.
Botox Injections
This option is often the most surprising to patients simply because it does not seem as if it would be a viable solution for a gummy smile. However, if you find that your upper lip tends to move more often when speaking or smiling and causes your gums to appear more prominent, Botox can help to remedy the situation. After finding a qualified specialist to administer the injections, you'll notice within a few weeks that your upper lip does not move nearly as much, allowing you to enjoy a natural-looking smile that maintains an appropriate proportion of teeth and gums. However, it is necessary that you receive regular touch-ups if you want to maintain your results for an extended period.
Living with a gummy smile no longer has to be a reality. In working closely with your dentist and periodontist, you can take advantage of one of the many solutions available and embrace a newer, more beautiful, and healthier smile.
About the Practice
At Handsman & Haddad Periodontics, P.C., we are specialists in periodontal care. Not only can Dr. David Handsman and Dr. Todd Jenny implement available treatments to combat gum disease, but they can also provide reliable solutions to rid your smile of excess tissue. If you're tired of seeing nothing but your gums when you look in the mirror, contact us at (508) 753-5444 to schedule an appointment.