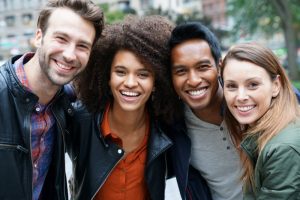 Are you experiencing tooth sensitivity when you attempt to drink that refreshing glass of ice water? When you look at your smile, do you dislike the look of your elongated teeth? If you are experiencing either of these situations, it could be that the gum tissue in your mouth is receding, giving you an unpleasant and uneven smile. It's also making it painful and difficult to eat or drink anything hot or cold in temperature. To remedy this problem, your periodontist in Worcester might suggest soft tissue grafting to rebuild your gum line and restore your oral health. Read on to learn more about this common procedure and why it is necessary.
What is Soft Tissue Grafting?
Soft tissue grafting is also known simply as a "gum graft." When a periodontist performs this type of procedure, it can be for a variety of reasons, but the most common is the tooth root is exposed and needs to be covered with oral tissue. The procedure will require either anesthesia or sedation to keep you relaxed and comfortable.
Once ready, the periodontist will begin by removing a small portion of tissue either from the roof of your mouth or another close location. Attaching the removed tissue to the designated area, it will effectively stop further recession and provide you with a more aesthetically pleasing appearance.
There are three common types of gum grafting, including:
Free Gingival Graft: When you need to make the gum tissue near the recession area thicker, a dentist will remove a layer of tissue from the palate of your mouth.
Subepithelial Connective Tissue Graft: If your tooth roots are exposed for any reason, this is the type of procedure that will be performed. A connective tissue graft is the most common form of gum grafting.
Acellular Dermal Matrix Allograft: Instead of using tissue from your palate or another area of your mouth, your periodontist will use medically processed or donated human tissue.
Why Is It Necessary?
If your periodontist is suggesting a gum graft, it could be for various reasons, but the most frequent is because of gum recession. This unfortunate reality for many people can occur because:
If you are prone to teeth grinding (Bruxism), you are placing a lot of pressure on your gum tissue, leading to a recession.
Your bite is improperly aligned.
Incorrect brushing techniques. Brushing too hard or using a hard-bristled brush can damage your teeth and gums.
Piercings in the tongue or lip that can rub and irritate your gum tissue.
If your smile doesn't look the way you want it to, it's okay. It is possible to achieve a beautiful, healthy smile even if your teeth aren't to blame. The gum area is a common surgical site for many dental professionals, so if you periodontist recommends a gum graft, trust that you and your smile are in good hands.
About the Practice
At Handsman & Haddad Periodontics, P.C., we are specialists in periodontal care. Dr. David Handsman and Dr. Todd Jenny want all patients to feel welcome and comfortable when entering through our doors. If you're unhappy with your smile and want to do something about your gum line, one of the most common procedures we perform is a gum graft, which can serve to rebuild the area, giving you a beautiful smile you can be proud to show off! To learn more, contact us at (508) 753-5444.