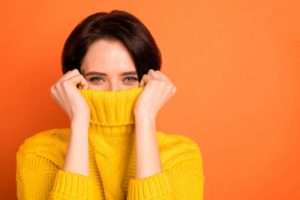 Do you hate taking pictures? Are you the type of person who tries to avoid looking in the mirror or smiling at all costs? An imperfect smile doesn't always mean there is a problem with your teeth. Instead, it could be that your gums are keeping you from embracing time spent with family and friends. But what can cause a "gummy" smile to develop? How can it be treated? In the following article, a periodontist in Worcester will share the main reasons this type of problem occurs and what they can do to help you feel more confident about your appearance.
When Gum Tissue is Too Much: Reasons Behind the Gummy Smile
It is not uncommon for changes to occur in your smile when making the transition from childhood into adolescence and eventually, adulthood. Even if you experienced no issues with your baby teeth, it is possible that once your permanent teeth arrived, you noticed a difference in your smile. If you are living with too much gum tissue surrounding your teeth, here are a few reasons why:
Genetics – It is possible that your family's history can determine whether you end up with a gummy smile. If your permanent teeth grew in too far or your gums began to cover more of your tooth's structure during the eruption process, it may be that a similar trait was passed onto you by a parent.
Your Lips – Do your lips appear shorter when you smile, especially your upper lip? If so, there is a good chance that your gum line may be more visible when you expose your teeth.
Certain Medications – A condition known as gingival hyperplasia can cause a gummy smile as well as frequent use of certain medications that prevent seizures and treat high blood pressure, and even weaken your immune system.
Ways to Say Goodbye to Excess Gum Tissue
While many individuals live their entire lives without proper treatment, it is important that you seek help for a gummy smile correction sooner rather than later. If left untreated, you are putting yourself at a much higher risk for periodontal disease, which can potentially cause bone and tooth loss as well as extensive health problems (i.e. heart disease, respiratory disease, neurological conditions, etc.).
Fortunately, there are various solutions available that can remove excess gum tissue and improve the aesthetics of your smile, one of which is crown lengthening. This process involves a surgical procedure that not only eliminates unnecessary tissue but also allows for reshaping the gum line. By exposing additional tooth structure, your teeth will no longer appear "short" or "stubby." This type of treatment is also beneficial for individuals who plan to pursue cosmetic services like porcelain veneers or dental crowns to enhance their appearance.
Don't let a gummy smile keep you from enjoying the life you want to live. By inquiring about available treatments, you can take the appropriate step to minimize your risk for gum disease and regain your confidence.
About the Practice
What to do something about your "gummy" smile? At Handsman & Haddad Periodontics, P.C., we are specialists in periodontal care. Not only can Dr. David Handsman and Dr. Todd Jenny implement available treatments to combat gum disease, but they can also provide reliable solutions to rid your smile of excess tissue. If you're tired of seeing nothing but your gums when you look in the mirror, contact us at (508) 753-5444.