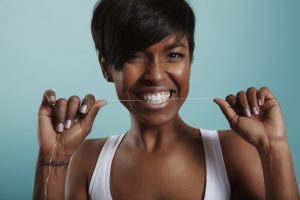 If you were to ask a dentist or periodontist which dental problem they most frequently diagnose and treat, gum disease would likely be at the top of the list right next to cavities. Affecting millions of people each year in the United States, periodontal disease not only negatively impacts your teeth and gums but your overall health as well. The mouth and body are closely interconnected, so it should come as no surprise that problems occurring in one area can affect the other, which is why it's important to develop a good oral hygiene routine. Discover how regular brushing, flossing, rinsing, and dental visits can prevent the onset of gum disease and the need for periodontal treatment in Worcester.
How Can Gum Disease Affect Oral and Overall Health?
When your gums become red and puffy, you are entering the first stage of gum disease – gingivitis. While this can be easily reversed through regular cleanings and good at-home oral habits if caught early, it can attack the gums even further, causing plaque and tartar to grow beneath the gum line and result in gum pocket formations. As bacteria and food particles become trapped, your gums will begin to pull away from your teeth, making you more susceptible to increased bone and tooth loss.
But those aren't the only things that can happen if you develop gum disease. If infection and inflammation enter the bloodstream, you can face mounting health-related problems such as heart attack, stroke, diabetes, neurological diseases (i.e. Dementia or Alzheimer's), and even respiratory conditions.
A gum specialist in Worcester can treat periodontitis with scaling and root planing, but it's always best to take steps to prevent it from occurring in the first place.
How Can a Good Oral Hygiene Routine Prevent Gum Disease?
If you want to maintain healthy teeth and gums and keep decay and disease away, there are several things you can do:
Brush your teeth: Brushing your teeth twice a day for two full minutes will allow you to remove harmful bacteria and stuck-on food particles from the surfaces of your teeth. Since everything you consume comes into contact with your teeth in some way, shape, or form, it's important that you spend a full two minutes effectively brushing all surfaces.
Floss between your teeth: Flossing at least once a day ensures that any bacteria or food remnants that may be stuck in-between your teeth are removed. It's far too easy for these items to burrow into the small crevices of your mouth, so take the time to floss.
Rinse with mouthwash: Using an ADA-approved mouthwash can help to wash away anything left behind that brushing and flossing missed. Think of it as rinsing off a dish you've just scrubbed clean.
Maintain regular dental checkups: Seeing your dentist for regular dental checkups and cleanings allows them to check for any signs of decay or disease as well as remove plaque and tartar built up around the gum line. This will prevent pockets from forming and gum disease from developing.
Devoting just a few minutes each day to keeping your teeth and gums in check can do wonders for your smile. Not only will you be one less person who has to spend money on receiving periodontal treatment to save their gum health, but you'll get to spend more time reaping the reward of a healthy smile.
About the Practice
Concerned about what you can do to prevent dental diseases? At Handsman & Haddad Periodontics, P.C., we are specialists in periodontal care. Dr. David Handsman and Dr. Todd Jenny want all patients to feel welcome and comfortable when entering through our doors. Providing periodontal treatment to patients in need, we can not only help you regain your gum health, but we can also offer tips and techniques on ways to prevent it from happening in the first place. To learn more about what we can do for you, contact us at (508) 753-5444.