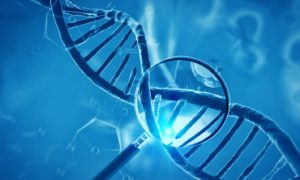 Your oral health is a precious asset, and there is much you can do to protect your smile from gum disease in Worcester. However, the unfortunate truth is that some risk factors for this condition are beyond your control. Let's talk about how your genetics can play a role in whether you develop gum disease. We'll also touch on some things you can do to recognize the size of gum problems and prevent them from worsening.
Gum Disease and Your Genes
Research suggests that gum disease tends to run in families. In part, this may be due to shared lifestyle choices and education about oral hygiene. However, it is also due at least partially to DNA.
For example, the FAM5C gene has been linked to an increased likelihood of aggressive periodontitis, a relatively rare but troublesome form of gum disease that causes rapid damage to the bones that surround the teeth. It has also been found that certain genes are linked to immune function; individuals with a naturally strong immune system are better able to fight off the bacteria that causes gum disease and may therefore be less likely to develop it.
Scientists are still conducting research to learn more about how genetics can influence a person's risk for gum disease. However, if you know that some people in your family struggle with it, you should be aware of its symptoms and always be looking out for any signs that it is developing in your mouth.
Preventing and Managing Gum Disease
Regardless of what genes you have, there are steps you can take to reduce the risk that severe gum disease will wreck your smile. Here are some practical guidelines:
Always stick to a thorough oral hygiene routine. Your general dentist or a dental hygienist can give you personalized advice in this area.
Monitor your oral health. Bleeding, swollen gums, persistent bad breath, and gum recession are all common signs of gum disease that merit a visit to a periodontist (a dentist who specializes in gum health).
Don't let your guard down. If you develop gum disease and then get it under control, be sure to continue to keep up with habits that can prevent it from recurring, such as regular dental visits and any recommended follow-up care with your periodontist.
Manage your overall health. Some systemic health conditions, such as diabetes, come with an increased risk of gum disease. Protecting your overall wellness can help you to maintain a healthy smile.
Your genes play a significant role in how likely it is that you will develop gum disease. Regardless of what is contained in your DNA, however, there are steps you can take to protect your oral health.
Meet the Practice
The talented periodontists in our practice have many years of combined experience. They are able to address mild to severe cases of gum disease, and they are ready to guide patients on how to protect their oral health. If you are concerned about your gum health, they would be pleased to consult with -you. Contact our office at 508-753-5444.