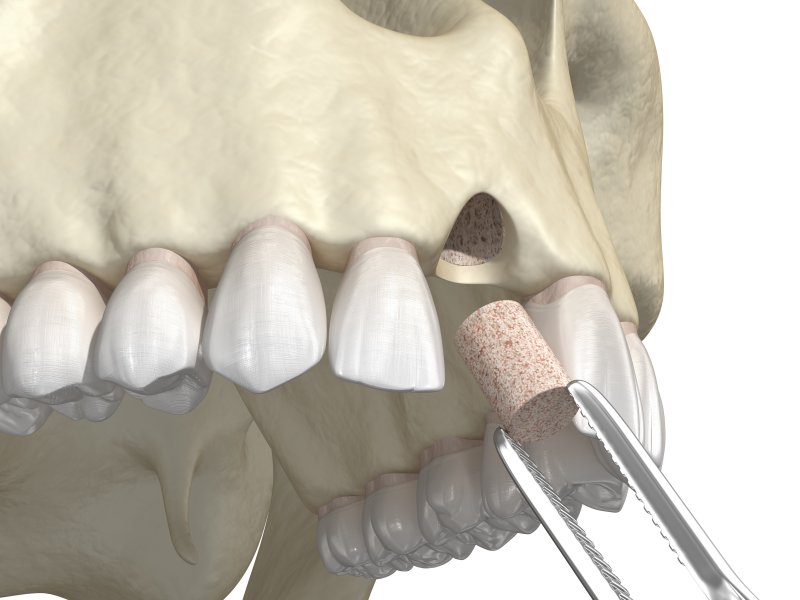 When it comes to receiving dental implants in Worcester, a strong and stable jawbone is the most important aspect of successful treatment. Requiring a firm foundation for implants to fuse with, this area of the oral cavity can, unfortunately, become compromised if not stimulated continuously. If you are considering this permanent method of tooth replacement to restore your smile, read on to learn why it may be necessary that you receive a bone graft before moving forward with treatment.
Why a Bone Graft is Necessary
Although no one anticipates losing a tooth, it's an unfortunate reality for many and results in necessary tooth replacement to avoid more serious problems and changes to one's facial shape. The reason this procedure is necessary is that dental implants must have a solid foundation to support them.
When tooth loss occurs, the alveolar bone, which is designed to support teeth, quickly begins to deteriorate. Over time, the jawbone will begin to weaken the longer the socket remains vacant. Why? Because there is nothing there to stimulate this area of the mouth.
By adding bone grafting minerals to the jawbone, your dentist in Worcester can strengthen it and create a stable base for your implants to sit and support your future restoration.
The Process of Bone Grafting
When preparing to undergo a bone grafting, you will receive anesthesia to ensure you feel no pain throughout the procedure. They might also use freeze-dried cadaver bone instead. They will then fill the area with the bone granules and cover it with a thin membrane before stitching the surgical site closed.
Taking several weeks or months to fully recover, you will need to make sure to follow any instructions provided to you to ensure everything heals quickly and correctly. After all, these new bone minerals must properly fuse with any remaining bone if it is meant to create a more stable foundation. Once your periodontist believes your jawbone is stronger, you can begin to discuss the process of receiving dental implants.
Although not all individuals require a bone graft, your periodontist is the only one who can determine if it is necessary for you and your future smile goals. Successful dental implant placement means having a strong base, so if you want to enjoy your new teeth for a longer period of time, make sure you heed the advice of the professional should they recommend a bone graft.
About the Practice
At Handsman & Haddad Periodontics, P.C., we are specialists in periodontal care. Dr. David Handsman and Dr. Todd Jenny are trained experts who can replace your missing teeth with dental implants, giving you a fully restored smile that looks and feels great. However, when the jawbone is too weak, it may be necessary that they perform a bone graft to strengthen the area and create a firmer foundation for your implants. If you are considering dental implants and want to know if you need a bone graft, contact us at (508) 753-5444.