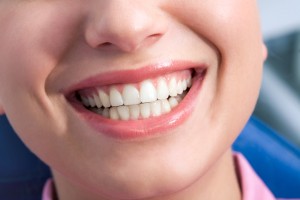 You love taking your lunch to the park so you can sit by the pond and enjoy the ducks. Something about being surrounded by them just makes time slow down and allows you to relax. They also tend to gather around you because you occasionally throw them a morsel. You finished your lunch and you walk to the edge of the pond to pour the crumbs into it. The ducks immediately rush for them, clumsily toppling over each other. This causes you to laugh, and you catch your reflection in the water. You've noticed how much your gums have receded. There's no way your teeth have always appeared this long. I should have these looked at, you think, but can someone actually a fix it? A gum specialist in Worcester can be the exact help you need.
Why Are My Gums Receding?
Your gums serve a very important purpose: they help protect the roots of your teeth. The enamel around the roots is thinner than the enamel on the crowns, so when it is exposed it can be more susceptible to decay. Receding gums can also lead to your teeth to become more sensitive to hot and cold temperatures, as well as expose them to gum disease. Common causes for receding gums are:
Gum Disease: Gingivitis and Periodontitis are the main causes of gum recession. The buildup of plaque and bacteria breaks down the soft tissue, causing it to recede.
Over-brushing: There is such a thing as brushing too much or too aggressively. If you are using too much pressure with the brush, it can cause the tissue to break down.
Under-brushing: On the other side of the spectrum, a lack of brushing is what can lead to the buildup of tartar and gum disease in the first place.
Tobacco Use: Smoking or chewing tobacco tends to leave a sticky film on the teeth that can be difficult to remove with simple brushing.
Genetics: Some people are just more prone to gum disease; as much as 30% of the population is predisposed to have it.
Once the gums have receded, it is only a matter of time before the teeth start breaking down.
What Can I Do To Stop It?
The primary way to prevent receding gums is to consistently brush and floss your teeth, remembering to pay attention to the gum line. Many people forget to brush their teeth where they meet the gums, and this can allow the damaging plaque and bacteria to build up. Once the recession has reached a certain point and the root casing of the tooth has been exposed, the periodontists at Handsman and Haddad Periodontics may suggest a procedure known as soft tissue grafting. For this procedure, a small piece of tissue will be taken from the root of your mouth, or palate. Connective tissue will be taken from this and then grafted around the exposed tooth, creating new protective soft tissue. Recovery usually takes about two weeks, during which you will be prescribed medication to help manage the physical discomfort. Soft tissue grafting is highly successful and reliable, and can be maintained through consistent oral hygiene.
Come See Us
If you are concerned about your gums, please come see us so we can give you a thorough examination. That's when we can suggest treatments such as soft tissue grafting, as well as answer any questions you might have. Your receding gums are not a life sentence, so please give us a call today so we can help.