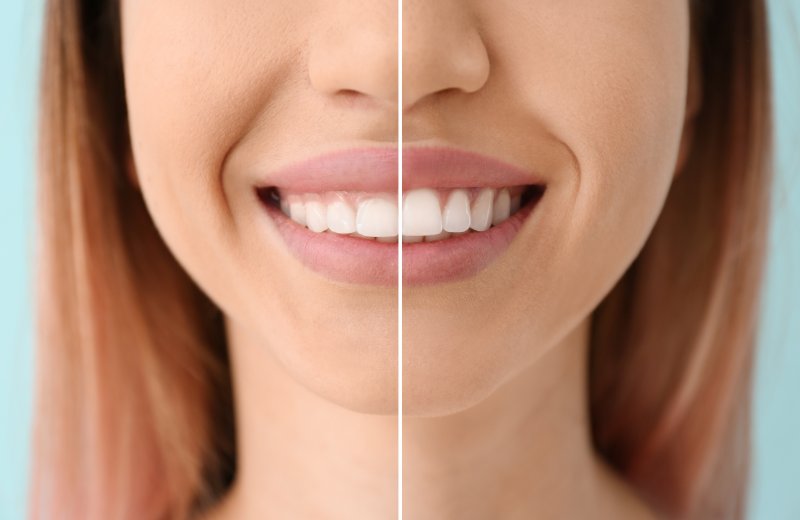 Tired of seeing a "gummy smile" when looking in the mirror? Want to feel confident in your appearance instead of shying away from times spent with family and friends? Gum recontouring in Worcester is a safe and proven solution that is designed to remove excess gum tissue and create even, aesthetically pleasing smiles. But are you a qualified candidate? The only way to know for sure is to allow a periodontist to explain the process and criteria that makes a person eligible for such treatment.
What is Gum Recontouring?
Gum recontouring is a cosmetic process that is often used when a person has an excess of oral tissue that is causing a gummy smile. The term is interchangeable with crown lengthening because the actual procedure involves exposing more of the natural tooth structure (the crown). This can be extremely helpful, especially if you need restorative treatment (i.e., a dental crown) but cannot move forward with the process because there is not enough available structure to place the restoration.
A skilled and trusted periodontist can quickly and easily perform the procedure in a way that minimizes the amount of time spent in recovery and ensure successful healing.
Who is a Good Candidate for Treatment?
Gum recontouring is a surgical procedure, so you must be in good general health before moving forward with treatment. You will be expected to meet with a periodontist in Worcester who will begin by examining your smile and taking X-rays to evaluate the bone structure beneath your gums. After compiling the necessary information, they will determine the severity of your gingival display (gummy smile).
If you show signs of protruding gums, teeth that appear short, an uneven gum line, or a tooth that is cracked and in need of a dental crown, there is a good chance you will be eligible for gum recontouring.
Should your periodontist discover signs of tooth decay or gum disease, you will need to seek the appropriate treatment to address these problems before beginning this type of cosmetic treatment. Because gum disease is known to cause a recession of the oral tissues, it is possible that if you have your gums treated before undergoing periodontal therapy, you can experience further gum recession. As a result, untreated oral health issues can negatively impact your smile. You will then be left with the realization that you will need to spend additional time and money to care for the problem in hopes of achieving the aesthetic your desire.
About the Practice
At Handsman & Haddad Periodontics, P.C., we are specialists in periodontal care. Not only can Dr. David Handsman and Dr. Todd Jenny implement available treatments to combat gum disease, but they can also provide reliable solutions to rid your smile of excess tissue. If you're tired of seeing nothing but your gums when you look in the mirror or you need to expose additional tooth structure to allow for proper dental crown placement, contact us at (508) 753-5444.