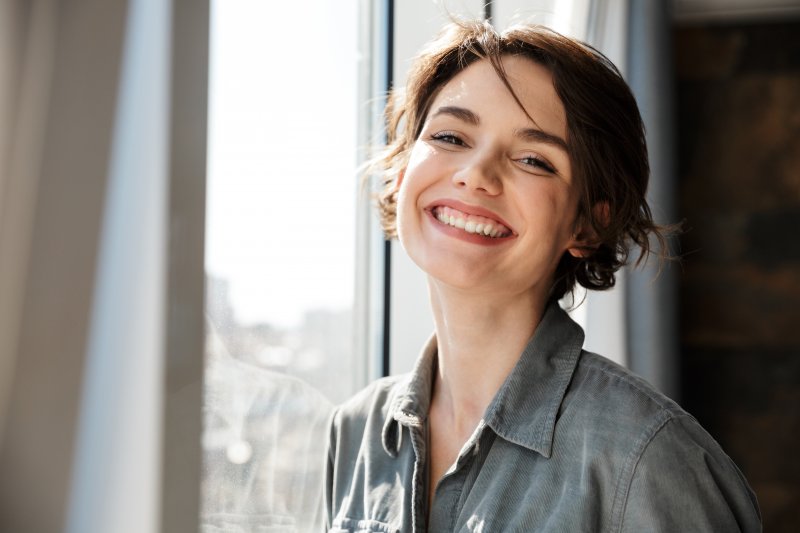 If you have a gummy smile, you might assume the only downside is how it affects your appearance. Unfortunately, that's not the only problem. Gum overgrowth is not only caused by various factors but can also pose many issues when it comes to your oral health. In this article, we'll discuss the reasons behind excess soft tissue, the issues that can arise as a result, and what a trusted periodontist can do to improve your smile.
Why Are My Gums Growing Over My Teeth?
Also known as gingival hyperplasia, this condition refers to excess gum tissue that forms around the teeth and causes them to appear "small" or "short."
The causes of it are many, including:
Genetics
Certain medications (i.e., managing cardiovascular disease, suppressing the immune system, preventing seizures)
Hormonal and systemic changes (i.e., puberty, pregnancy, leukemia)
Gum disease or pericoronitis
Problems Caused by Gum Overgrowth
Although you may be concerned about how your gums affect your overall appearance, there are other, more serious, issues that can occur. If left untreated, further problems can develop, resulting in your overall health and well-being being compromised.
The most common problems that can occur as a result of gum overgrowth are:
Gum disease that results in inflamed, bleeding gums caused by accumulated plaque and tartar on the teeth and beneath the gum line. If neglected, it can lead to tooth and bone loss as well as infection entering the bloodstream and affecting the brain, heart, lungs, and other vital organs.
Difficulty with tooth eruption and alignment, which can result in necessary orthodontic treatment to try and realign your smile.
Difficulty eating, especially if you are suffering from gingival fibromatosis, as it can make teeth virtually disappear.
Solutions Your Periodontist Can Recommend
A trusted periodontist can be your greatest ally in the fight against gum overgrowth. After evaluating your smile, they can create a treatment plan that addresses the issue and restores your smile to a healthier state. The most common method of treatment is gum recontouring or crown lengthening, which involves removing excess gum tissue and reshaping the gum line to appear more balanced. It also exposes more tooth structure, which is helpful should you require dental crowns or other customized restorations.
A periodontist will also likely recommend optimal oral hygiene at home if you're not currently experiencing issues with gum overgrowth. Although certain factors cannot be prevented (genetics), proactive measures can be taken to minimize the risk of excessive tissue formation, such as:
Brushing twice a day and flossing at least once daily.
Eating healthier, more nutrient-rich foods as opposed to sugars and starches.
Keeping your six-month dental checkups and cleanings with your dentist to avoid gum disease, tooth decay, and other serious oral health problems.
Minimizing your stress to avoid inflammation.
Your gums are essential components of a healthy smile, so make sure you're taking proactive steps to keep your soft oral tissues in check. Talk to Dr. Handsman and Dr. Jenny today if you suspect you may be at risk for gum overgrowth.
About the Authors
At Handsman & Haddad Periodontics, P.C., we are specialists in periodontal care. Dr. David Handsman and Dr. Todd Jenny are trained experts who can help improve your soft oral tissues and offer preventive tips to avoid potential dangers that can come with worsening gum health. If you discover you need a treatment to address the overgrowth of gum tissue, contact us at (508) 753-5444.