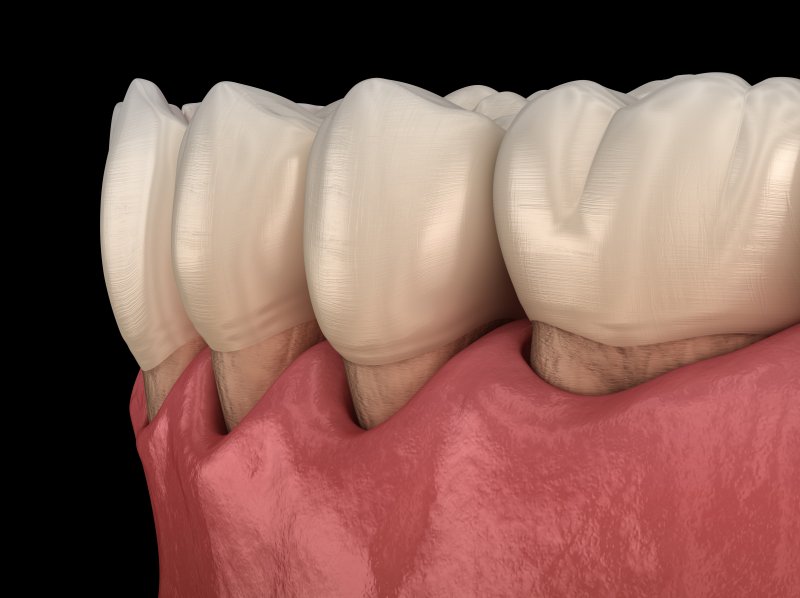 If you are dealing with advanced gum disease, you might be thinking the only way to effectively get rid of the inflammation, bleeding, and tenderness is to extract your teeth. After all, if there are no tooth structures for the bacteria and plaque to attack, the problem will simply go away, right? A periodontist is here to answer this question and many others while also sharing what they can do to improve the health of your smile.
Will Removing Teeth Stop the Progression of Gum Disease?
The short answer is "no." Gum disease attacks the soft oral tissues of the mouth and bones that surround your tooth structures. Just because one or more of your teeth may no longer be present doesn't mean the infection doesn't exist. If left untreated, it can spread and cause further tooth loss as well as a breakdown of the jawbone. It can also enter into the bloodstream and negatively affect your heart, brain, lungs, kidneys, gut health, and other vital areas of the body.
---
Request an Appointment
---
Why Would Tooth Extraction Be Necessary?
Depending on the severity of your periodontal (gum) disease, tooth extraction may be necessary if you're experiencing an advanced stage. When gum pockets form and bacteria, plaque, and tartar become trapped, they will attack the tissues and bone causing teeth to become loose. If your periodontist deems these teeth no longer viable, removal will be necessary. But without a proper replacement, the bone will continue to weaken.
Before you can move forward with any type of tooth replacement, however, you must undergo treatment for your periodontal disease if you want your new teeth to lend successful results.
What Types of Treatment Are Available?
Tooth extractions are not the only option for treatment. Although they may be required once the disease is too advanced, there are ways to avoid this extreme method of care. Brushing, flossing, and rinsing regularly as well as continuing to see your dentist for regular six-month checkups and cleanings is essential. It may also be necessary that you undergo one or more of the following:
Gum Grafting: If minor gum loss occurs, your periodontist in Worcester can perform a gum graft to cover exposed tooth structures and eliminate gum pockets.
Bone Grafting: If you are dealing with advanced periodontal disease, bone grafting can be administered to strengthen the existing area and create a firm foundation for your new teeth once they've been removed.
Osseous Surgery: If the gums between your teeth do not lie flat, your periodontist can reshape the area beneath the gum line to minimize gum pockets and reduce bacterial growth.
Millions of people suffer from gum disease, but tooth extraction doesn't have to be the end result. Early detection is key, so as soon as you notice changes to your soft oral tissues, don't wait to seek treatment. It is during this time you can avoid potentially serious procedures and instead, undergo non-surgical solutions to improve your gum health.
About the Practice
At Handsman & Haddad Periodontics, P.C., we are specialists in periodontal care. Not only can Dr. David Handsman and Dr. Todd Jenny implement available treatments to combat gum disease, but they can also help you minimize your risk through optimal oral hygiene practices and regular dental care. Contact us at (508) 753-5444 to schedule an appointment.