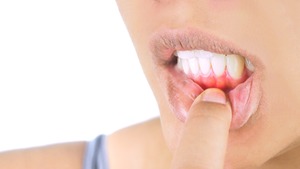 Have you ever heard a periodontist or another oral health expert mention the words "gingivitis" and "periodontitis"? These terms are somewhat related in that they refer to different stages of gum disease. However, it's quite important to note that they are not the same thing. Below is a brief look at the differences between gingivitis and periodontitis, as well as how they can potentially be treated.
Gingivitis
Gingivitis is the earliest form of gum disease. It also happens to be the mildest, to the point that some people might not notice any symptoms initially. That said, there are a few warning signs that may appear, such as gums that have become swollen or have a tendency to bleed easily.
One of the key things to note about gingivitis is that it's reversible. In some cases, you can take care of the problem simply by brushing and flossing more thoroughly. That said, gingivitis can gradually grow more severe and will eventually turn into periodontitis if it's not properly dealt with in time.
Periodontitis
Periodontitis is a much more severe problem than gingivitis. It's often characterized by gum recession, which can leave the roots of your teeth more susceptible to bacteria attacks. Furthermore, periodontitis is known to damage the alveolar bone, which is the part of the jawbone that forms your tooth sockets. This can eventually cause your teeth to come loose, and you may end up needing to have them extracted.
Once gum disease reaches the periodontitis stage, it is no longer reversible. It can, however, be managed with the help of a trained periodontist. Leaving periodontitis alone for too long can lead to a variety of health issues, so it's best to act quickly to address the problem.
How Can Gingivitis and Periodontitis Be Treated?
When your periodontist finds that you have some form of gum disease, they may recommend scaling and root planing. This is when plaque and tartar are removed from the area around your gumline before the roots of your teeth are smoothed out to facilitate healing.
Certain surgical procedures may be required to repair any damage that has occurred as a result of advanced periodontitis. For example, bone grafts may be performed to help rebuild the parts of the jawbone that have deteriorated. Furthermore, if your gums have receded, they can be repaired with a gum grafting procedure.
Knowing about the different forms of gum disease – and how they can be dealt with – is imperative for getting your oral health back on track. Reach out to your periodontist right away if you suspect that you may have gingivitis or periodontitis.
About the Author
Dr. David Handsman is a respected periodontist who holds membership with a number of organizations, including the Massachusetts Periodontal Society. His Worcester practice, Handsman & Haddad Periodontics, P.C., offers multiple ways to deal with gum disease, such as scaling and root planing as well as gum grafting. To schedule a consultation with Dr. Handsman, please visit his website or call (508) 753-5444.