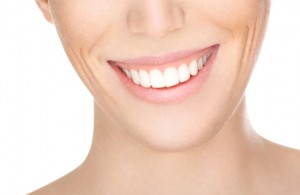 Gum recession is a fairly common occurrence in dental health that results as the gums begin to pull away from the teeth. Not only does this hurt the appearance of your smile, but it also places your oral health at risk. The gum that surrounds the teeth begins to pull away, which can cause the tooth's root to become exposed when left untreated. Without treatment, pockets will begin to form between the teeth and gum line, which provides the perfect opportunity for bacteria to become trapped in the pockets. As a result, the teeth, tissue, and bone structures can become damaged, and eventually lead to tooth loss. To prevent the damage and possible loss of a tooth, you will need to be proactive with treating gum recession.

Understanding a Receding Gum Line
Gum lines can recede for a number of reasons, such as periodontal disease, genetics, brushing the teeth aggressively, and poor oral hygiene. In some cases, hormonal changes in women, such as during pregnancy and menopause, can even cause the recession to occur. Those who smoke, grind their teeth, or have alignment issues are more prone to the condition as well. However, most don't notice the symptoms of the recession until after serious damage has already occurred.
The gum line recesses very slowly, making it difficult to observe the subtle changes. As the gum line gradually pulls away, you may experience some tooth sensitivity. Overtime, you will begin to see that your tooth looks longer than usual. Then, a notch, which is the pocket, may even be seen or felt.
It's best not to let the damage extend to this point, which can be avoided with the proper care from your dentist. During regular checkups and cleanings, we are able to spot the early signs of gum line recession to provide the proper care and intervention to repair and stop the damage.
Treating Gum Recession
If you're experiencing gum line recession, we provide the gum line treatment you need to prevent additional damage. We will conduct a thorough evaluation of your mouth. In addition to a deep cleaning, known as scaling and root planning, to remove tarter and plaque, you may require antibiotics to treat any remaining bacteria. If bone loss has occurred and the pockets are simply too deep, you may need gum surgery to repair the damage, which can include pocket depth reduction, regeneration, and a soft tissue graft.
We use soft tissue grafting to reconstruct the gum line. This is often the most appropriate treatment for those who have minor damage to the gum line. For those who have more extensive damage, bone grafting may be needed to stop the loss of a tooth. We will strengthen the weakened teeth using bone tissue from the tissue bank or from another area of the body.
Dr. David Handsman and Dr. Abraham Haddad provide the periodontal care you need to maintain your oral health. We used advanced procedures to help prevent, treat and reverse the damage of a receding gum line. If you're in need of periodontal treatment, contact our office today at (774) 314-4475.