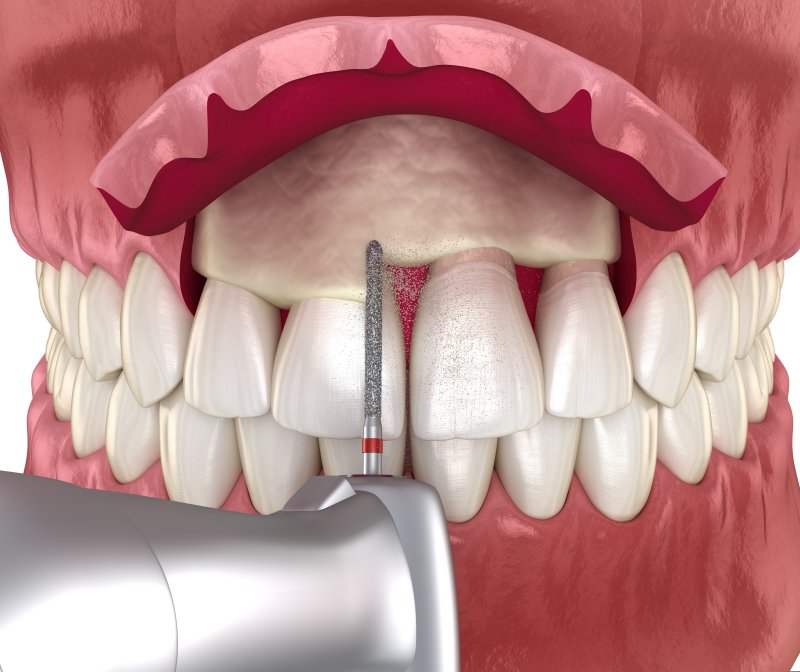 When meeting with your dentist, you may learn that crown lengthening is necessary. If you've never heard of this type of procedure before, you might have several questions, one of which is why? It's normal to wonder if what is recommended is actually something you do in fact need, so hear from a periodontist who explains three reasons why this unique procedure is necessary and can be helpful to your smile.
You Need a Dental Crown But Lack Available Tooth Structure
When learning you need a dental crown, you might not think much of it other than the fact that you'll have an artificial tooth living inside your mouth. However, if you do not have ample tooth structure to properly support a customized crown, you may be recommended for crown lengthening. This process requires a periodontist to recontour the gumline and underlying bone to expose more of your natural tooth structure. As a result, this will create more surface area for the dental crown to attach to when put into place.
With the help of crown lengthening, not only will you feel more comfortable with your smile, but your tooth or teeth will remain better-protected thanks to the customized dental restorations.
You Have a Gummy Smile
Excess gum tissue can be embarrassing to some individuals. If you are one of the many who do not like to smile because you dislike the way it looks, you might consider crown lengthening. Your periodontist in Worcester can remove overgrown gum tissue that is surrounding your teeth to reveal a more even and balanced gumline. Producing permanent results, you can begin to feel more confident in your appearance.
You're Susceptible to Tooth Decay
If the overgrowth of gum tissue is making it hard for you to properly clean your teeth, you may be faced with a greater risk of tooth decay. This can cause a vicious cycle, as cavities can form, requiring dental crowns. If a lack of tooth structure is evident, crown lengthening will be required. To avoid needing this type of oral surgery for restorative purposes, you can start it early on to minimize your risk for the future. By pursuing this surgical process before a cavity forms, you can begin to take better care of your oral health.
Exposing more of your natural tooth structure will ensure that you thoroughly clean all surfaces of your teeth, reducing the risk of bacterial accumulations that are known to cause decay and cavities.
Better oral health is what you can expect when agreeing to move forward with crown lengthening. Should you have any additional questions about the process, don't hesitate to contact your local periodontist for help.
About the Practice
At Handsman & Haddad Periodontics, P.C., we are specialists in periodontal care. Dr. David Handsman and Dr. Todd Jenny want all patients to feel welcome and comfortable when entering through our doors. As highly trained professionals, we offer various solutions that are geared to help those who lack tooth structure visibility but require restorative care. Learn more by contacting us at (508) 753-5444.