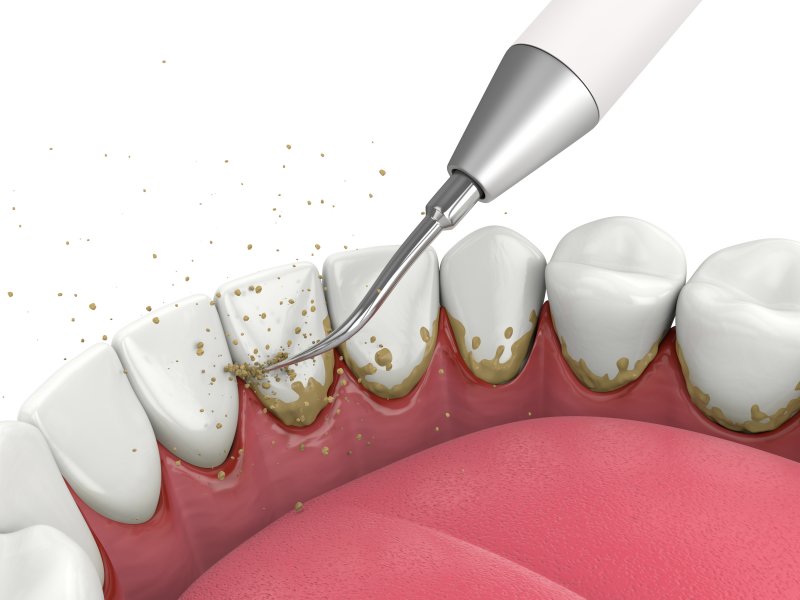 After meeting with your periodontist, you learn that you need scaling and root planing. Because of how your gum disease has progressed, this method of treatment is necessary to avoid more serious symptoms that can affect both your mouth and body. You begin to learn more about the process and what you can expect on the day of your appointment, but you may wonder about the cost of scaling and root planing and what you can do to afford it. Before assuming it is financially out of reach, learn about the different types, how your insurance can help, and what you can do to prevent it in the first place.
What is Scaling and Root Planing?
Yes, there are actually two types of scaling and root planing. Also referred to as deep cleaning, there is a preventive and therapeutic form. Although there is not a significant difference in the price range between the two types, it's important to understand which one you'll be undergoing when meeting with your periodontist.
The cost of preventive deep cleanings is dependent on how many teeth must be cleaned in each quadrant of your mouth. On average, the cost can range from $100-$450. This type of treatment is often recommended to minimize the potential for more serious symptoms that can lead to advanced periodontitis.
When requiring therapeutic deep cleanings, the cost is largely based on the number of quadrants that need to be cleaned. Because this is only recommended when needed, the average expense is around $200-$300.
Will Dental Insurance Cover the Cost?
In most cases, dental insurance companies will cover a portion of the cost associated with scaling and root planing. It typically is within the range of 50%, but each plan is different, so it is important that you or a member of your dental team review your plan before committing to treatment.
Part of your expenses will include more than just gum disease treatment, though. You'll also need to consider the price for any diagnostic imaging that is required.
How Can Scaling and Root Planing Be Prevented?
If you're already preparing for scaling and root planing, there is not much that can be done to prevent it. However, if you have yet to receive a diagnosis from your dentist that you have gum disease and want to avoid it at all costs, there are a few things you can do, such as:
Brush your teeth at least twice each day for two minutes.
Floss after every meal to remove any bacteria that may try to accumulate and attack oral tissues.
Limit your consumption of sugary and starchy snacks, as they are known to cause cavities and increase your risk of gum disease.
Keep up with your regular six-month dental checkups and cleanings.
Stop smoking, as it is known to raise your risk for gum disease.
Rinse with a therapeutic mouthwash that is approved by the American Dental Association.
Scaling and root planing is a highly effective treatment option should you discover you have gum disease. However, taking these steps will help you avoid more extensive periodontal treatment and instead, allow you to move through life with a healthier smile.
About the Practice
At Handsman & Haddad Periodontics, P.C., we are specialists in periodontal care. Capable of treating gum disease in its various stages, we believe in the effectiveness of scaling and root planing. As a reliable option for anyone suffering from inflamed and bleeding gums, we can ensure comfort and safety while working to remove accumulated plaque and tartar to produce healthier gums. Contact us at (508) 753-5444 to request an appointment if you are wanting to learn more about the details associated with deep cleanings.