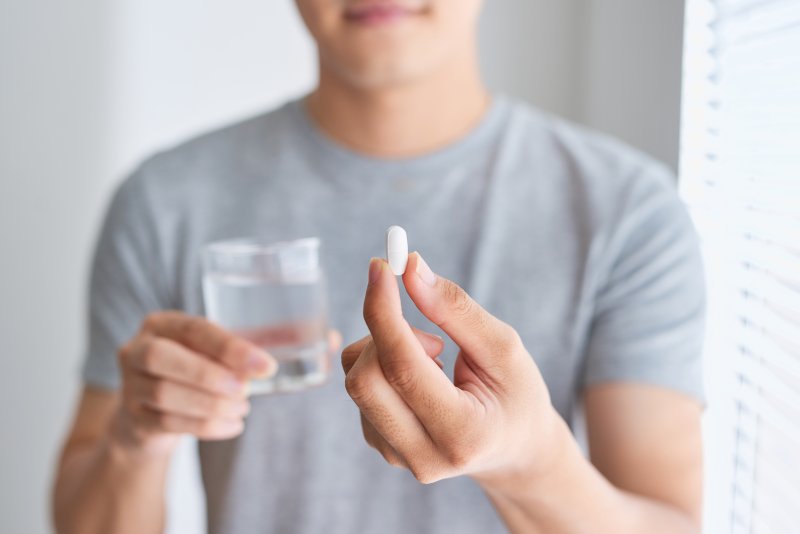 When visiting with your periodontist about your upcoming procedure, you may become fearful about treatment. Although it is not uncommon for patients to experience mild, moderate, or even severe dental anxiety, many professionals offer methods to help calm nerves and keep individuals relaxed. But who is a good candidate for oral conscious sedation? Is it a safe option for patients like yourself? Read on to find out.
What is Oral Conscious Sedation?
If you're feeling nervous about your dental implant placement or gum disease therapy, a periodontist can recommend oral conscious sedation. Proven effective at calming the nerves of individuals who have mild to moderate anxiety, this pill medication is taken before an appointment so that you feel comfortable and at ease when starting treatment.
Requiring no needles, the mixture ensures that you remain relaxed while in the operatory chair, allowing your periodontist to complete the necessary steps to produce a healthier smile.
Who is a Good Candidate for Oral Conscious Sedation?
During an initial consultation with your periodontist, you can expect that they will go over your oral and overall health history to determine if you are suitable for oral conscious sedation. Viewed as a good option if you suffer from moderate dental anxiety, it is also beneficial if you:
Have a sensitive gag reflex
Have experienced dental trauma in the past
Need help to take the edge off, especially if you are worried about the procedure
Experience a physical inability to sit for extended periods
Have trouble getting numb with other forms of anesthesia or sedation
Are There Side Effects Associated with Oral Conscious Sedation?
Although it is unlikely that you will experience any complications or serious side effects after oral conscious sedation, it is possible, which is why it's important to know the details before moving forward.
After the procedure, it will take time for the effects to wear off, so you'll need to have someone drive you home to ensure your safety. Also, there is a chance that you might feel quite groggy and even develop a headache or feel slightly nauseous. Some patients have stated that they do not remember much from their procedure either.
The good news is that should you experience any of these side effects, they are only temporary and will dissipate in a short time. All in all, there is no reason to be fearful of pursuing oral conscious sedation, as you might discover that it is a beneficial solution that allows you to get the service you need to take better care of your smile.
About the Practice
At Handsman & Haddad Periodontics, P.C., our team of specialists is here to deliver safe, effective, and comfortable solutions. When a patient inquires about ways to fully relax during a procedure, we offer sedation dentistry in addition to local anesthesia. To know whether you or a loved one might be a good candidate for oral conscious sedation, contact us at (508) 753-5444 to request an appointment.