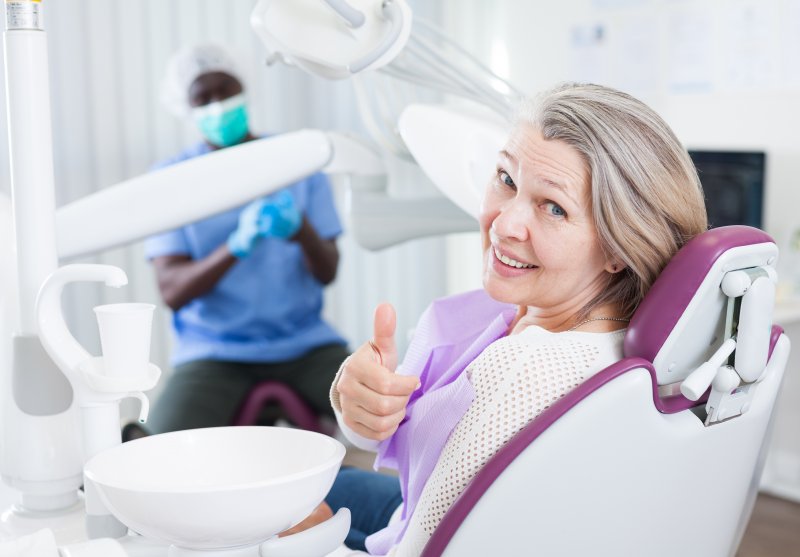 Dental implants are considered the gold standard for tooth replacement. Because of their ability to provide greater stability and functionality, it is necessary they have a solid foundation supporting them. This is why your dentist may recommend a bone graft in Worcester before allowing you to move forward with treatment. While it might seem as if it's unnecessary, the truth is if your bone is weakened in any way, you could potentially suffer from dental implant failure. Find out why this unique procedure is essential to implant placement success and what you can expect should you need one.
How Tooth Loss Causes Bone Loss
Many patients assume losing just one tooth will not lead to worsening oral health problems, but the truth is that even a lone tooth can cause a chain reaction that is hard to stop if not treated early enough. When there is no tooth root to stimulate a part of your jawbone, it will weaken over time. As it does, nearby healthy teeth can begin to shift out of alignment, become loose, and eventually fall out. Tooth loss is something you should always be treated for early on if you want to minimize the potential for worsening oral health and more costly procedures.
Do I Need a Bone Graft?
The only way to know for sure if you need a bone graft is to schedule a consultation with your periodontist in Worcester. It is during this visit that they will discuss your eligibility based on your oral and overall health. Using advanced dental technology, they will check for any signs of tooth decay or gum disease. They'll also evaluate the density of your jawbone to determine if it's strong enough to support your future implants and customized restoration.
If your specialist does not believe you have enough jawbone to adequately provide the necessary foundation, a bone graft will be recommended.
What is Involved When Receiving a Bone Graft?
The process of undergoing a bone graft takes time and plenty of patience. Yes, it adds to the overall timeline of your dental implant treatment, but without it, your new teeth would quickly fail because of a lack of a firm foundation.
Your periodontist will administer local anesthesia and possible sedation if necessary. Once you are completely comfortable, they will open the gum tissue to expose the underlying bone. Taking grafting materials from your own body or that of a donor, we will insert them into the weakened areas of your jawbone before closing the gum tissue. Over several months (typically between 4 and 6), the new and existing bone will integrate as well as the tissues, and form a solid, stable structure for your future dental implants. It is essential your jawbone be strong and plentiful when it's time to insert your new prosthetics so the bone and titanium post will properly fuse.
If your periodontist recommends a bone graft, don't be alarmed. Jawbone loss can happen much quicker than you think, so trust that with this procedure, your new smile will remain permanently in place much longer.
About the Practice
At Handsman & Haddad Periodontics, P.C., we are specialists in periodontal care. Dr. David Handsman and Dr. Todd Jenny are trained experts who can replace your missing teeth with dental implants, giving you a fully restored smile that looks and feels great. However, when the jawbone is too weak, it may be necessary that they perform a bone graft to strengthen the area and create a firmer foundation for your implants. If you are considering dental implants and want to know if you need a bone graft, contact us at (508) 753-5444.