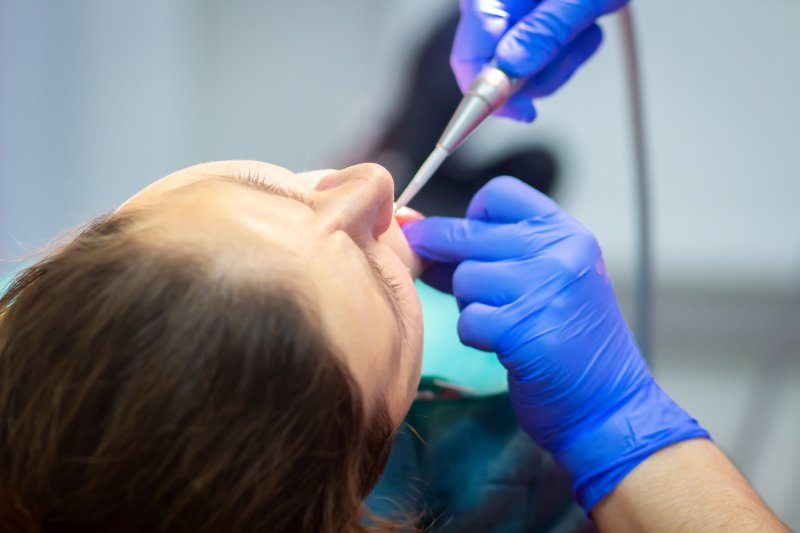 Visiting the dentist's office may not be a troublesome concept for you but what about sitting still for prolonged periods? Or maybe you have a sensitive gag reflex. Many people assume that sedation dentistry is only helpful for those who experience dental anxiety, but the truth is that there are plenty of other reasons you might consider this form of treatment. Read on to discover four unique benefits of sedation dentistry so that you can ensure a successful appointment.
It Helps to Keep You Relaxed
When facing multiple treatments during one appointment, you may find that it is harder to fully relax. With sedation dentistry, though, you can feel at ease throughout your visit, allowing your periodontist to complete the necessary work while making sure you remain comfortable the entire time.
Sitting for prolonged periods can be painful for those who have back pain, but sedation dentistry can make it a more enjoyable experience, so you feel less discomfort.
It Helps to Calm Your Gag Reflex
If you struggle with a strong or sensitive gag reflex, you'll find that sedation dentistry is a welcome benefit. Often triggered by a taste, smell, or touch, gagging can also occur as a result of stress or acid reflux.
Administering sedation not only calms the body and brain but also relaxes the throat so that you do not react when instruments or various dental solutions are inside your mouth.
It Allows You to Get the Preventive & Restorative Care You Need
When faced with any kind of disability or dental sensitivity, receiving any kind of oral healthcare can be difficult. You want to improve the health of your smile, but you struggle to sit still or have trouble getting numb with local anesthesia.
Choosing sedation dentistry will allow you to move forward with necessary dental care so that you can remain proactive about your oral and overall health. With various types of choose from, you can feel confident knowing that you'll undergo the treatment needed to maintain healthier teeth and gums.
It Makes It Easy to Receive Multiple Treatments
If the idea of going back and forth to the dentist's office for multiple treatments seems tedious and inconvenient, sedation dentistry can eliminate this problem. Depending on the type of services you need, your periodontist may be able to complete them in one appointment. This not only allows for a more convenient solution, but you'll achieve results much quicker as well.
Don't discount the benefits of sedation dentistry. Just because you don't fear visiting your dentist doesn't mean it is not useful in helping to keep you comfortable. Consider how you can achieve greater comfort the next time you are preparing for a visit. With oral conscious sedation or IV sedation, you can ensure a more positive and successful appointment.
About the Practice
At Handsman & Haddad Periodontics, P.C., we are specialists in periodontal care. Dr. David Handsman and Dr. Todd Jenny want all patients to feel welcome and comfortable when entering through our doors. As highly trained professionals, we believe in creating comfortable experiences for our patients, which is why we offer sedation dentistry. If you are interested in pursuing one of our available treatment options, contact us at (508) 753-5444.