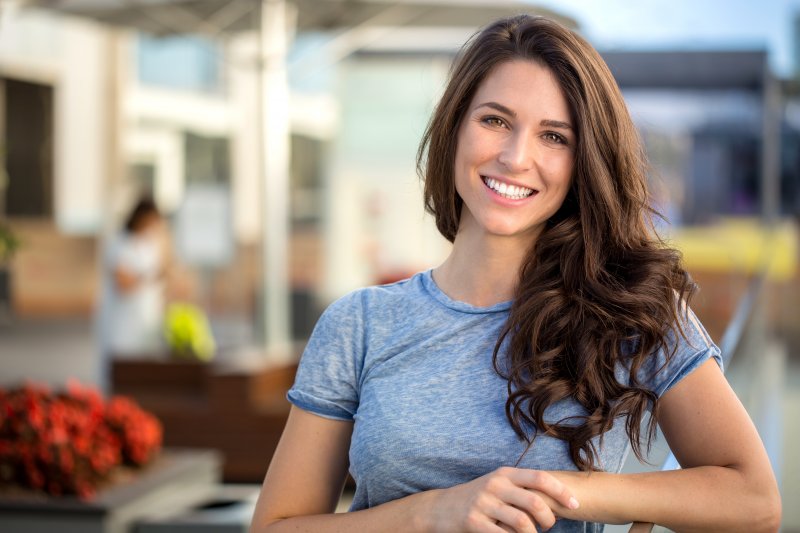 You are scheduled to meet with your periodontist about the state of your gum health. You've discovered that you need restorative care because of a damaged tooth that needs repair; however, you lack the necessary tooth structure to support it. When learning about a procedure that removes gum tissue to create space for a customized dental crown, you wonder if it's worth the investment. Here are three unique benefits of crown lengthening that you should consider if you want to embrace a healthier smile.
It Allows for Dental Crown Placement
If you have a tooth that is damaged or decayed, it's important that you have a dental crown put into place to avoid future reinfection or injury. For most patients, this is not an issue, and they can have the restoration easily put into place. However, if you lack the necessary tooth structure to adequately support the new crown, your periodontist will use crown lengthening to put you one step closer to a healthier smile.
By removing the excess tissue, more of the natural structure will appear, allowing your dentist to take necessary impressions so that a custom-made dental crown can be fabricated and successfully bonded into place. This ensures improved oral health for many years.
It Reduces the Potential for Gum Disease & Tooth Decay
When too much gum tissue exists around your teeth, it increases your chances of developing gum disease over time. Bacteria and plaque can become trapped underneath the gum line, making it easy for an infection to occur.
But with the help of crown lengthening, your periodontist in Worcester can significantly lower your risk by removing the additional tissue and creating not only a healthier smile but a more beautiful gum line. And the best part is that these tissues will not grow back, so it is a permanent solution.
It Creates an Easier Method of Tooth Extraction
If you need a tooth extraction because of severe damage near the gum line, you will need to have crown lengthening performed to allow your dental team to remove the structure. Leaving a tooth in its place when damaged or dead poses a serious threat to your overall health. Creating additional space for the tooth to be removed allows for successful extraction and the ability to discuss tooth replacement solutions.
Crown lengthening may not be a popular or widely known form of dental care, but it is certainly worth the investment should you be recommended for it.
About the Practice
At Handsman & Haddad Periodontics, P.C., we are specialists in periodontal care. Dr. David Handsman and Dr. Todd Jenny want all patients to feel welcome and comfortable when entering through our doors. As highly trained professionals, we offer crown lengthening to anyone who suffers from a gummy smile or needs additional restorative care. Learn more about this unique solution by contacting us at (508) 753-5444.