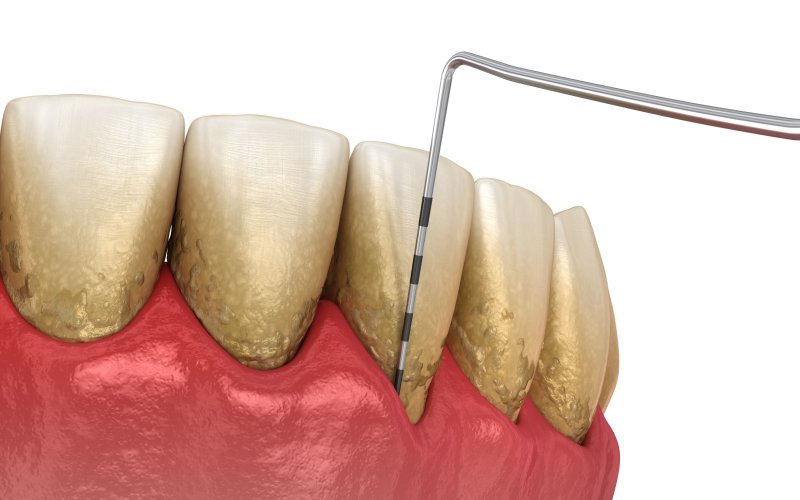 After work, you may find it enjoyable to go home, kick off your shoes and pour yourself a glass of wine. Or maybe you prefer beer? Whatever your preference, it is fine to do in moderation, but what you may not realize is the potential danger you're putting yourself in when it comes to drinking alcohol and its connection to gum disease. In this article, you'll learn how the two are linked and why it's better to switch to a healthier beverage and ultimately, better protect your smile.
How Your Favorite Alcoholic Beverage Can Damage Your Gums
Whether it is your favorite glass of red wine, a cold beer, or a straight shot of whiskey, the more alcohol you consume, the greater accumulation of bad bacteria inside your mouth. As a result, it can increase your risk for gum disease, cancer, and heart disease.
The human body consists of trillions of bacteria and microbes, also known as the microbiome. Because there is a difference between "good" and "bad" bacteria, it's essential that you take proper care of your mouth to keep the "bad" from overpowering the "good."
Researchers at NYU Langone Health in New York City discovered that the consumption of alcohol drastically changes the oral microbiome. After evaluating mouthwash samples of more than 1,000 adults in the U.S., 59% considered themselves moderate drinkers, while 15% categorized themselves as "heavy" drinkers. Their samples showed a lower number of good bacteria; however, additional factors were taken into consideration, such as age, oral hygiene habits, and diet.
So, although researchers cannot definitively say that alcohol alone causes gum disease, their suggestion remains that individuals maintain optimal oral hygiene habits and practice moderation when consuming alcoholic beverages.
What You Can Do to Prevent Gum Disease
Even if you're not a moderate or heavy drinker, there are things you can do to minimize your risk for gum disease. Alcohol is not the only thing that causes this harmful and dangerous condition, which is why you should:
Practice optimal oral hygiene at home.
Seek the help of a periodontist if you experience bleeding, inflammation, or soreness around your gums.
Avoid consuming too many starches and sugars and instead, eat healthier options (i.e., leafy greens, fruits, vegetables, lean proteins, low-fat dairy).
Give up unhealthy habits, such as smoking and using your teeth as tools.
Drink alcohol in moderation.
Keep your regular three-to-six-month dental checkups and cleanings to avoid worsening symptoms of gum disease and tooth decay.
Maintaining healthy teeth and gums will positively impact your overall well-being, so make sure you're being mindful of how much you consume as well as what you're doing to ensure the future of your smile.
About the Authors
At Handsman & Haddad Periodontics, P.C., we are specialists in periodontal care. Dr. David Handsman and Dr. Todd Jenny are trained experts who can help improve your soft oral tissues and offer preventive tips to avoid potential dangers that can come with worsening gum health. If you are living with gum disease and want to learn how you can reduce your risk, contact us at (508) 753-5444.