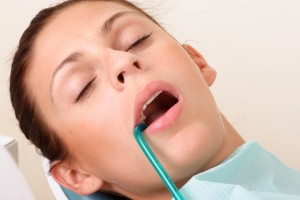 Sometimes you really need to know what's going on around you—like when you're driving or operating heavy machinery. Other times, however, you really might be better off not knowing. Take, for example, when you're having extensive dental or periodontal care. Wouldn't it be better to take a nap and wake up with the procedure behind you? With IV sedation, that's exactly what will happen. Worcester periodontists Dr. David Handsman and Dr. Todd Jenny and their staff are now certified to offer IV sedation in the office. Read on to find out how this safe and effective sedation dentistry can help you.
IV Sedation in Worcester
IV sedation is reserved for those patients whose anxiety is overwhelming. For some, this anxiety can truly be the obstacle that prevents them from having the treatment they need. With IV sedation, you'll be able to relax and remain completely comfortable during your entire appointment. You also won't feel any discomfort or pain during the procedure.
Will I Actually be Asleep with IV Sedation?
The short answer to that question is no. You may not be able to recall anything that happened during your appointment and that may cause you to think you were asleep. However, you are not actually sleeping; your periodontist and his team will speak to you and you will be able to respond.
Is IV Sedation Safe?
Your health and safety is our #1 concern. Therefore, someone will be with you at all times while you are sedated. In addition, your blood pressure, heart rate, pulse and oxygen level will be closely monitored. Moreover, we are able to adjust the amount of sedative medication you receive. We'll always give you the minimum amount required to keep you comfortable.
Starting IV Sedation
IV sedation is delivered through your veins. We'll insert a small needle into a vein on the back of your hand or along the inside of your elbow. If you're fearful of needles, we can apply a topical anesthetic where the needle will be inserted. As soon as the medication enters your bloodstream, you will immediately feel at ease, sleepy and your entire body will relax.
Oral Sedation
A milder level of relaxation can be achieved with oral sedation. In this case, you'll be given a prescription sedative to take orally at a set time before your appointment. For both oral sedation and IV sedation, you must have a responsible adult drive and accompany you to our office. Plan to rest after your treatment with sedation dentistry in Worcester and resume your normal activities the next day.
Call Our Office Today
If you would like to discuss IV or oral sedation further, please call our office. One of our doctors or a member of the staff will be happy to answer your questions.