Dental Implant Aftercare – Worcester, MA
How to Care For Your New Smile
Knowing how to care for your dental implants is vitally important if you want them to last for decades. As one of the most worthwhile investments you can make in your oral healthcare journey, Dr. Handsman and the team at Handsman & Haddad Periodontics, P.C. want you to have all the information you need to keep your implants firmly in place as long as possible. Below you will find helpful tips regarding dental implant aftercare. By following these recommendations, you can reduce your risk for infection, decrease your chances of trauma, and enjoy a healthier, fully restored smile. If you have any questions, please don't hesitate to contact us to schedule an appointment.
Prioritize Your Oral Hygiene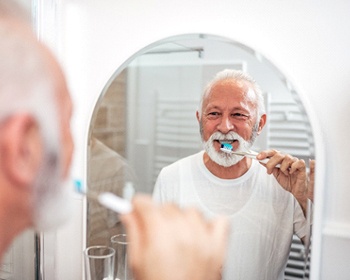 Whether you have dental implants in Worcester or not, prioritizing your oral hygiene is a must. But if you are living with dental implants, it's imperative that you stay on top of your brushing, flossing, and rinsing habits to keep bad bacteria from damaging the soft tissues surrounding your natural teeth and implants. To do this, make sure you:
Brush twice a day for two full minutes along the gum line and on all surfaces of your teeth (including the backside).
Floss between your teeth and underneath your restoration (if you have a bridge or denture) to remove any bacteria or food particles. It can be helpful to use a floss threader or water irrigator.
Rinse with an antimicrobial mouthwash to flush away any remnants left behind from flossing and brushing.
Drink plenty of water to keep your salivary glands working at an optimal level.
Safeguard Your Implants from Trauma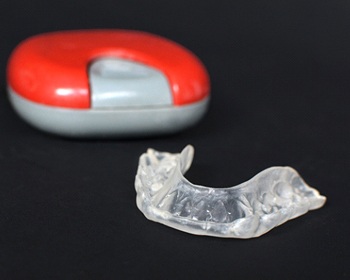 Physical trauma is a continuous threat to your dental implants. If you're not careful, you could damage your real and/or artificial teeth, causing additional time and money to be spent trying to fix your smile. To avoid the possibility of an implant becoming loose or damaged, make sure you are mindful of your surroundings, as a simple fall can cause you to break or chip one of your implants. You'll also want to make sure that you:
Talk to your dentist about a nightguard if you grind your teeth at night.
Wear a sportsguard while engaging in physical activity (both contact and non-contact sports), as these can protect your oral cavity from serious trauma.
Taking proactive measures to safeguard your smile will ensure your implants remain firmly in place for years to come.
Visit Your Dentist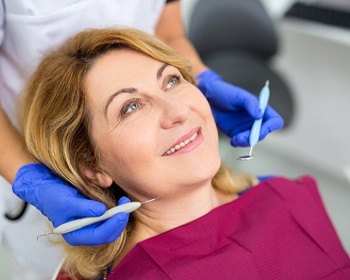 One of the most pivotal steps you can take if you have dental implants is to remember to see your dentist regularly. Unless otherwise noted, make sure to keep your dental appointments every six months. It is during these visits that your dentist will examine your smile and check your implants for any problems. It is also imperative that your gums be checked for any signs of disease, as this can lead to periodontitis and cause your implants to fail. Should there be any cause for concern, our team can quickly work to address your problems and keep your restorations right where they belong.